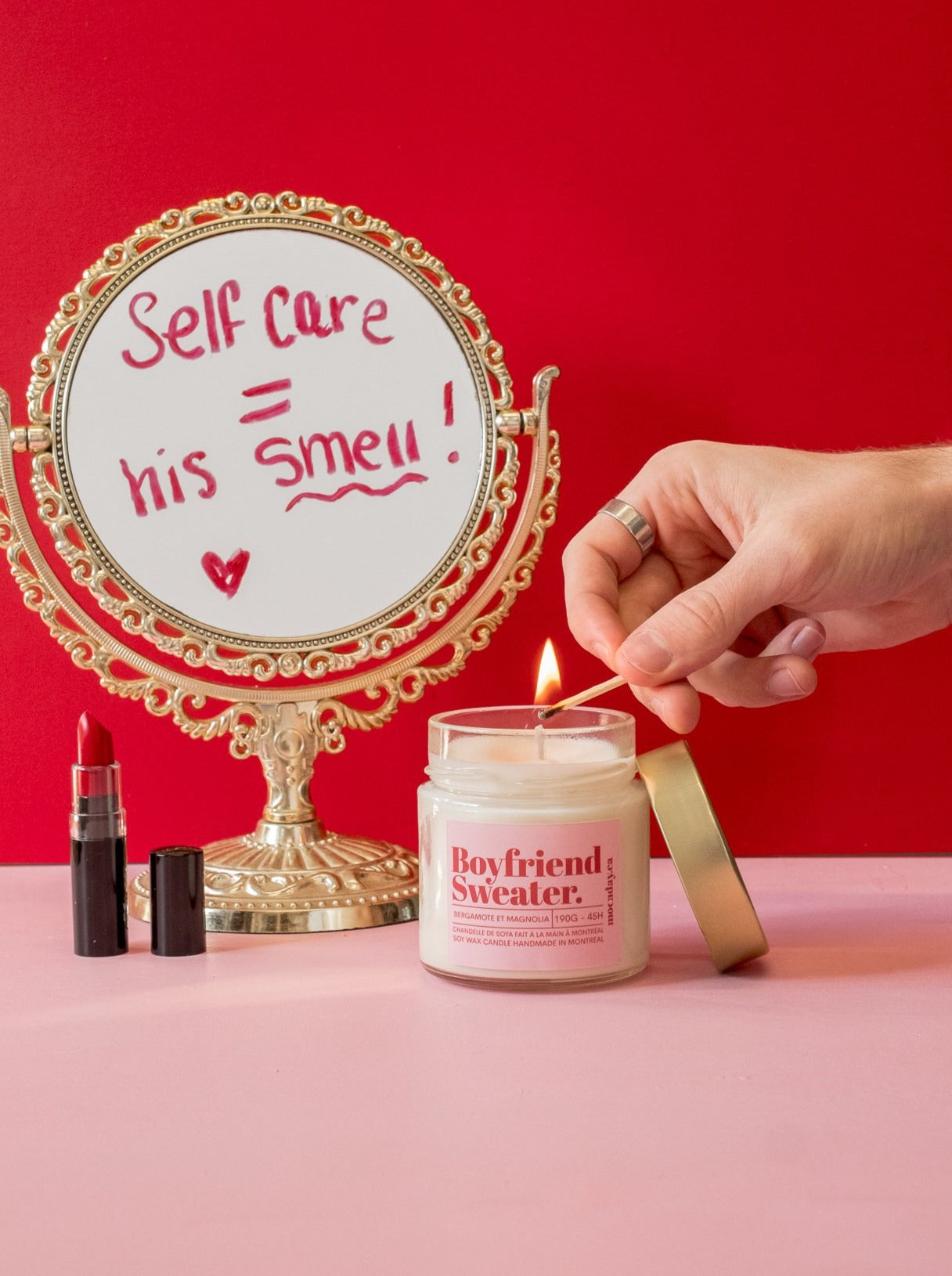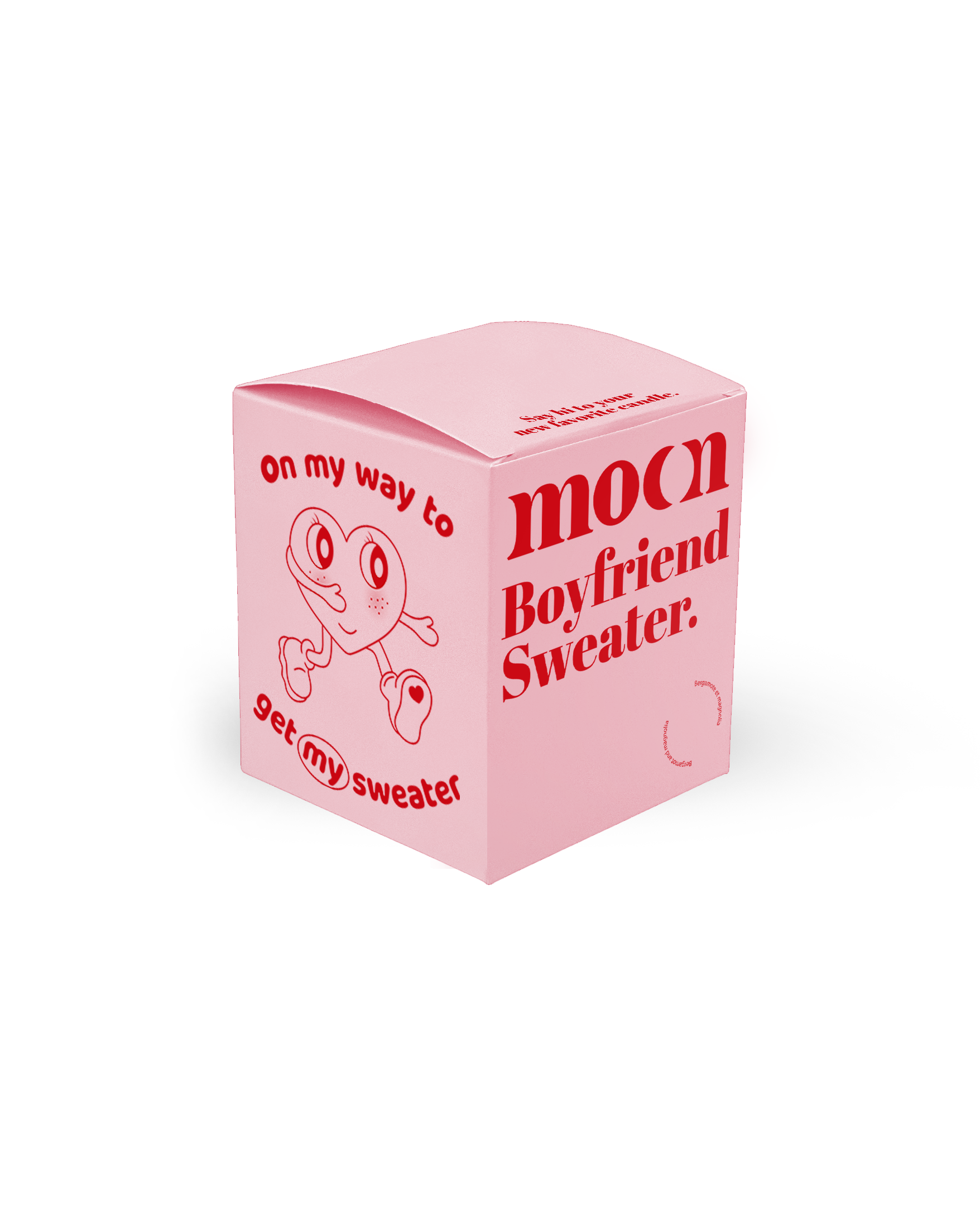 Description
To all my single friends who want to take care of themselves without a lover. Here's a candle that will light up something inside you. It could manifest as a warm hug to your soul, a desire to steal a sweater or a memory of your high school crush. Imagine this scenario: a cozy sweater, some hot chocolate, the perfect candle and a good Christmas movie (like Harry Potter).
Scent: Bergamot and Magnolia

Made with a paraben and phthalate free fragrance blend. 45h of pure fun!
Materials
Candle
We use biodegrable soy wax, free of toxins, not tested on animals and phthalate free. Our cotton wicks are of the highest quality to ensure a safe flame. The essential oils and fragrances of our candles are all paraben and phthalate-free.
Jewelry
Our jewelry is made of resin & clay. The rings are hypoallergenic.
Care
Bougie
Let your candle burn only 2 hours at a time (or when the entire surface is melted), to maximize your usage time. Don't forget to cut the wick at 1/4'' before each use.
FAQ
What are the shipping rates?
The delivery cost is only 9.99$ for all orders from Canada.
For orders coming from 'other countries, the rate is calculated automatically via Canada Post.
Exchanges
We have a 14 day exchange policy after receiving your candle. To be eligible, the candle must be in the same condition as when it was received, unused and in its original packaging. We only accept exchanges for damaged candles, not for changes of mind.
Items other than candles are final sales.
Do not hesitate to ask us questions before making your purchases.
Delievery
Fast delivery
All orders are shipped within 1 to 5 business days
Order follow-up
Atracking number will be sent to you once your'order has shipped
Get in contact
If you have'other questions, 'don't hesisate to send us a message at hello@moonday.ca
This section doesn't currently include any content. Add content to this section using the sidebar.